Moloney O'Neill Accountants: Why You Should Choose Us

How and why to change Accountants
Do you want:
• Your calls returned on a timely basis
• Your work completed to meet your deadlines?
• To have the expertise that you need to grow your business?
• To minimise the amount of tax you pay?
• To avoid paying unnecessary interest and penalty charges?
• Fixed rate fees
If you feel that your business could do with some advice, why not see what we can do for you? The process is very simple and only takes a few minutes.
The Process
It's a very simple process to change accountants. You can get us to write to your accountant or alternatively you can tell them by letter or telephone that you're changing to Moloney O'Neill Accountants.
We can liaise directly with the accountant and obtain all the necessary financial information as mandated by our professional regulations.
Why not call Emmett Moloney in Limerick on 061 316468 and see how we can help you.

10 Reasons to Change Accountants
1. Phone calls not returned promptly.
2. Deadlines not met.
3. Unexpected interest and penalty charges.
4. Inadequate tax planning.
5. Poor advice.
6. Difficulty in meeting with the partner.
7. Unexpected fees.
8. Lack of technical knowledge.
9. Limited resources.
10. Your business has outgrown the accountant.
Why Choose Moloney O'Neill Accountants in Limerick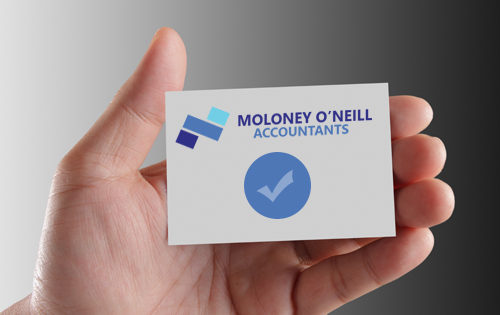 Fixed Fees
Agreed with you in advance so you know where you stand. No surprises. There is no charge for routine ad-hoc matters because we want to help you.
Initial Tax Review- no additional charge
To identify all the tax planning opportunities you are not presently taking advantage of.
Fixed deadlines
Agreed fixed deadline dates by when work will be completed. This allows the client to budget for forthcoming tax liabilities.
Qualified
The Chartered Accountancy qualification, recognised worldwide as the premier brand, ensures standards are upheld through a programme of practice reviews.
Services
This firm can offer the full range of services you may need, you can benefit from lower fees and by having a single point of contact for all your business administration needs.
Satisfaction
My motto is "if you are happy with my service, tell others. If you are unhappy with my service, tell me".
Moloney O'Neill Accountants

We believe anything is possible so when you have a problem we've got the creativity and determination to keep looking until we've solved it for you.
Moloney O'Neill Chartered Accountants are Accountants in Limerick
What our Clients have to say

David Fitzgerald @ Dave Fitzgerald Contracts
"I have  been a client of Moloney O'Neill Accountants for a number of years, during which time the firm has supplied a number of services which include, Audited Accounts, PAYE Services, Personal Tax returns & Vat returns.
All to the highest quality of service and efficiency within a friendly environment. Moloney O'Neill Accountants have resolved all my issues in a very timely manner"

Lorna Jones @ Abbey Owney
"Moloney O'Neill Accountants has been providing accountancy services to my business for the past number of years.  During that time, I have found the service to be very professional and very good.
Their knowledge is second to none and,  they are very good at keeping me informed of upcoming deadlines and important dates, leaving me free to concentrate on running my business".
Jack Ryan, Jack Ryan Plant & Equipment
"Moloney O'Neill Accountants have been particularly supportive to me since I started in business. They're very flexible and they answer all communication promptly and efficiently and show excellent attention to detail. I would have no hesitation in recommending Emmett as an accountant for any small business".
Robert Hurley, Tiling contractor
"I availed of Moloney O'Neill Accountants services and found them to be extremely professional and knowledgeable. The company offers a fast and friendly service with great attention to detail. They are straight forward to deal with and respond to our questions/worries promptly. I have referred a number of people to Moloney O'Neill Accountants and they have been very happy with the service".

Contact Moloney O'Neill Accountants

Please feel free to contact us no matter what your Financial requirements.   If we can't help you then we know someone who will.